Description
This Grafana online course enables you to learn and get training and certification by industry recognized expert trainers.
It covers various aspect of software development, operations, continuous integration, continuous inspsection, configuration management, monitoring & observability.
Grafana is a multi-platform open source interactive visualization and analytics web application. It provides charts, graphs, and alerts for the web when connected to any supported data sources. As a visualization tool, Grafana is more popular component in monitoring stacks.
It also enables us to write plugins from basic for integration with several different data sources.
Grafana connects with almost all possible data source, commonly referred to as databases such as Graphite, Prometheus, Influx DB, ElasticSearch, MySQL, PostgreSQL etc.
Key Highlights
Multiple Live & Interactive Sessions | 250 Hrs. Self-paced Videos |15 Hrs Project & Exercises | Certified by DevOpsSchool | Life time Access to Videos Library | Interview & Assessment Support | Designed for Working Professionals & Freshers | Real time Projects | Lifetime Free Upgrade using Videos Library | 900+ Clients | 8000+ students enrolled | 1st week of every month batches starts | 50+ hiring partners | EMI options available | India's top most technical institute | 4.6 rating out of 5.
SUB Menu
Upcoming Batches | Eligibility | Skills Covered | Curriculum & Course Details | Certification | Reviews | Projects | FAQs
Upcoming Batches
1st week of every month
Eligibility
Network Administrators
System administrators
Application developers
Software engineers
Data engineers
IT professionals
Security engineers
IT Managers
DevOps engineers
Software Architects
Operations professionals
Integration specialists
Infrastructure Monitoring Specialists
Aspirants looking to work as Grafana professional can apply for this course.
Who is this program for
This program is for Operations professionals, IT professionals, System administrators, Integration specialists, Security engineers, Infrastructure Monitoring Specialists, and related professionals.
Eligibility for this program
To become eligible to need to have these two requirements
Elementary knowledge of Unix/Linux can help you.
Basic knowledge about monitoring
Skills Covered
Installation
Grafana Architecture
Knowledge of Grafana and MS SQL Server
Time Series
Histograms and Heatmaps
And many more
Curriculum & Course Details
Day 1
Introduction and Overview
What is Grafana?
Why do we need it?
Advantage and Disadvantage of Grafana
Grafana Comparing with other tools
How Grafana works!
Grafana Architecture
Installation
Requirements
Install on Debian/Ubuntu
Install on RPM-based Linux
Install on Windows
Install on macOS
Run Grafana Docker image
Upgrade Grafana
Getting Started with Grafana
With Grafana
With Grafana and Prometheus
With Grafana and MS SQL Server
Time Series
Time Series Dimensions
Histograms and Heatmaps
Glossary
Data sources in Grafana
Day 2
Data sources in Grafana
Add data source
AWS CloudWatch
Cloud Monitoring
Azure Monitor
Elasticsearch
Graphite
InfluxDB
Jaeger
Loki
Tempo
Microsoft SQL Server
MySQL
OpenTSDB
TestData
Zipkin
Panels in Grafana
Add a Panel
Panel Editor
Calculations list
Queries
Thresholds
Transformations
Share query results
Inspect a panel
Field options and overrides
Visualizations
Dashboards & Explore in Grafana
Annotations
Dashboard Folders
Playlist
Search
Keyboard shortcuts
Time range controls
Reporting
Dashboard Version History
Share dashboard
Share panel
Export and import
JSON model
Scripted dashboards
Alerts in Grafana
Alert notifications
Create alerts
Pause alert rule
View alerts
Troubleshoot alerts
Day 3
Authentication in Grafana
Overview
Grafana Authentication
Auth Proxy
LDAP Authentication
Enhanced LDAP Integration
OAuth authentication
Google OAuth2 Authentication
Azure AD OAuth2 authentication
GitHub OAuth2 Authentication
GitLab OAuth2 Authentication
Okta OAuth2 authentication
SAML Authentication
Team Sync
Administration in Grafana
Grafana CLI
Image rendering
Internal Grafana metrics
Provisioning
Jaeger instrumentation
Change the default home dashboard
Change your password
Change your preferences
Configuration
View server settings
Configure Grafana Docker image
Security
View server stats
Set up Grafana for high availability
Linking
Linking overview
Dashboard links
Panel links
URL variables
Data links
Templates and variables
Variable syntax
Variables types
Variable examples
Enter variable Selection Options
Enter Value tags
Advanced variable format Options
Multi-value variables
Filter variables with regex
Repeat panels or rows
Manage users
Add or remove a user
Enable or disable a user
Add or remove a user from a team
Create or remove a team
Permissions
Organization roles
Dashboard and Folder Permissions
Datasource Permissions
Grafana Enterprise
License Expiration
Data source permissions
Enhanced LDAP Integration
Enterprise configuration
Reporting
SAML Authentication
Team sync
Auditing
Usage-insights
Vault
White-labeling
Export dashboard as PDF
Plugins
Install plugins
Plugin signatures
Certification
Certification always plays vital role as it leads you towards a dedicated knowledge and skillsets.
It provides you the ability to stand out of others.
It gives you an edge during an interview by impressing the interviewer through your certification.
DevOpsSchool helps you getting this certificate by making you worth to have it.
DevOpsSchool gives you a completion certificate after successfully completion your training. it will be as a proof of your ability of knowledge and skills.
The training will be given by industry recognized expert trainers who will make you an expert professional to hold this certificate.
This certificate belongs to only DevOpsSchool, not to any other colleges, institute or company.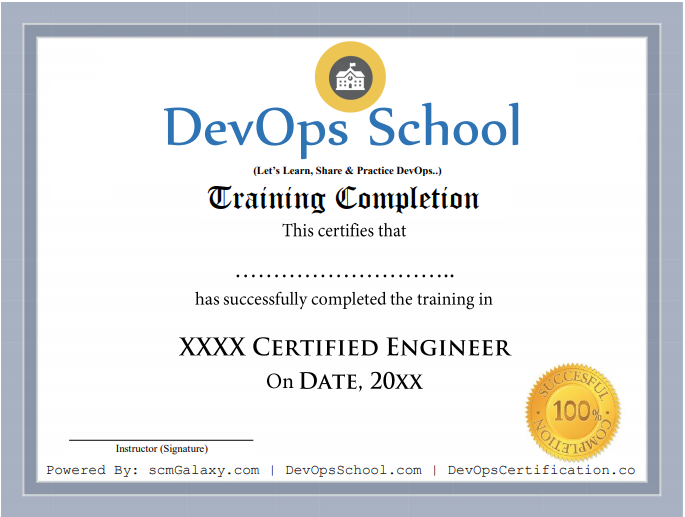 Reviews
By having an excellent journey with 8000+ participants from different countries we have got excellent reviews that helps us stand out of other institutes and being proud. We proudly can say we have helped so many individuals and working professionals to build their career. Here are some of the reviews that we have got from our participants who are happy by being a part of DevOpsSchool.
Videos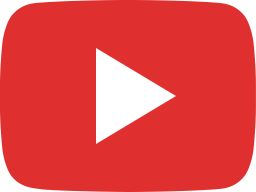 DevOpsSchool's Student Review, Feedback & Testimony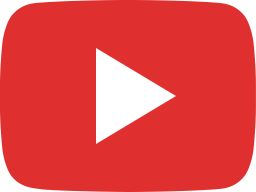 DevOpsSchool's Student Review, Feedback & Testimony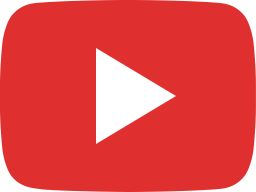 DevOpsSchool's Student Review, Feedback & Testimony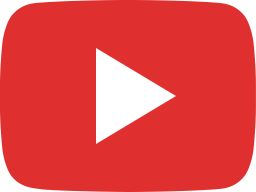 Why Choose DevOpsSchool | Reviews | Testimonials | Learner's Feedback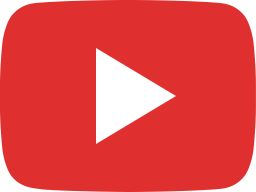 DevOpsSchool's Student Review, Feedback & Testimony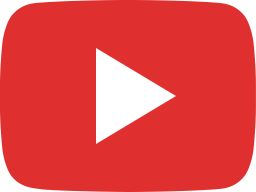 DevOpsSchool's Student Review, Feedback & Testimony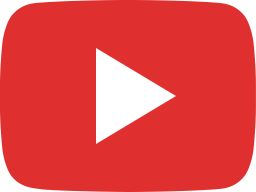 DevOpsSchool's Student Review, Feedback & Testimony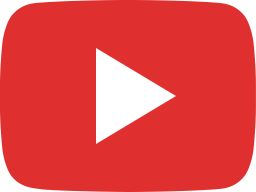 DevOpsSchool's Student Review, Feedback & Testimony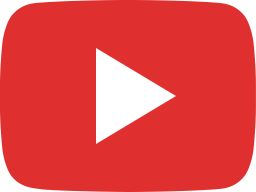 DevOpsSchool's Student Review, Feedback & Testimony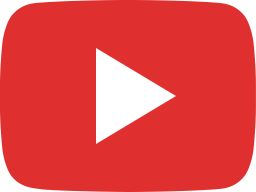 DevOpsSchool's Student Review, Feedback & Testimony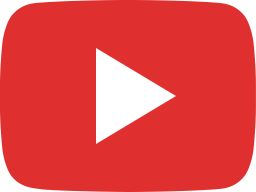 DevOpsSchool's Student Review, Feedback & Testimony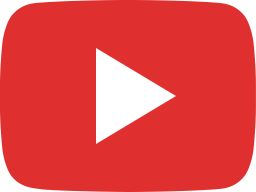 DevOpsSchool's Student Review, Feedback & Testimony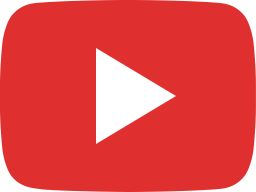 DevOpsSchool's Student Review, Feedback & Testimony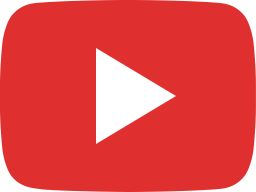 DevOpsSchool's Student Review, Feedback & Testimony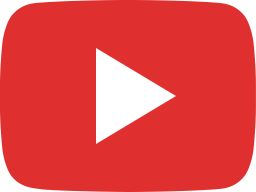 DevOpsSchool's Student Review, Feedback & Testimony

Projects
During this training you will get a real-time based project to work on, which will help you to implement your learnings and also it will boost your knowledge and skills. With important tools and platforms you will have real-world experience where we help you to visualize a real development environment, testing environment and production environments.
FAQs
1. Will I get technical support after completion of training?
Yes, Its free of cost for life time. We will give you can access of our Google drive where you can drop you query and our trainers will respond you back.
2. Why should I learn Grafana course online instead of offline?
First this is the best option to keep you and your instructor safe in this dangerous pendamic. As well as the environment and benefits what you will get in offline classes same we will provide you in online classes. We will make your experience much better and comfortable than offline classes. That's why we provide live and instructor-led online classes where you can interact your instructor to clear your doubts.
3. How long will it take to complete the course?
It will take approx 15 Hrs to fully complete the course.
4. Will I get any placements after the training?
Well we don't provide any placements as of now but we can provide you a interview kit to help you out.
5. What are the pre-requisies to learn Grafana?
Elementary knowledge of Unix/Linux can help you.
Basic knowledge about monitoring
6. Can a non technical person learn Grafana?
Yes, but it will be very hard to learn because here the technical words and platforms will be used that he will be not aware of so in my recommendation you shouldn't try but if still if you want to then yoou should be very concentrated and honest with you as you have to work hard.
7. Do you have online classes or offline classes?
As of now online classes but he it is a group of people requirement then we can have discussion about offline classes.
8. Will I get the job after completing this course?
Yes, you will be fully capable to perform any task given to you by your domain senior or manager. As you will be certified engineer who will have all the required skills and knowledge to perform any task.
9. Which kind of certification will DevOpsSchool provide?
It's a completion certificate. It will show that you have successfully completed the training and have the right skills and knowledge to perform the task assigned by your company.
10. How to start a Grafana career?
You can go for self learning materials like Pdf, Slides, youtube videos but there are one more option that is our NewRelic program. It's our NewRelic certifed program that will teach you from basic to make you able to understand and perform a NewRelic engineer tasks.
11. Who will be my trainer?
As we have so many trainers its not possible to tell you quickly, as we have to go through their availability. But we can assure you you will get a best trainer as we have a group of best trainers who are very experienced and skillful trainers. They have 15+ iT working experience.
12. Can I get a demo session?
No we don't provide any demo class but instead of that we can provide you a class recordings so you can decide.
13. Do we have classroom training?
Yes, Classroom training is available in Bangalore, Hyderabad, Chennai and Delhi location. Apart from these cities classroom session can be possible if the number of participants are 6 plus in that specific city.
14. How will I execute the Practicals?
All the Demo/Hands-on are to be executed by our trainers on DevOpsSchool's AWS cloud. We will provide you the step-wise guide to set up the LAB which will be used for doing the hands-on exercises, assignments, etc. Participants can practice by setting up the instances in AWS FREE tier account or they can use Virtual Machines (VMs) for practicals.
15. What if I miss any class?
In case if you miss the class then there are two ways to get to know what topics has been covered, i.e 1st- We will share the class recordings, notes etc to you and 2nd – you can attend any other session under 3 months of time period.
Our Gallery
·
·
·
·
·
·