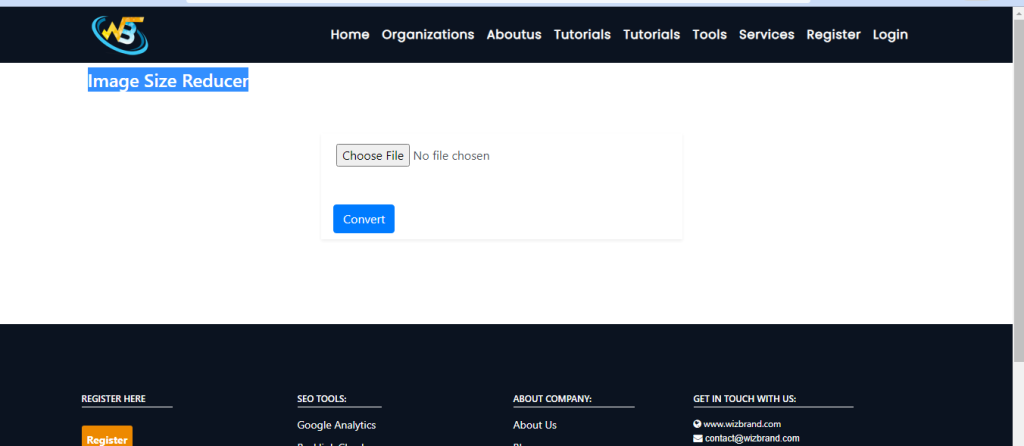 What is Function of Image Size Reducer online tool ?
An image size reducer is a tool that compresses the file size of an image, reducing the amount of space it takes up on your hard drive or website. This process is important because large image files can slow down website load times, which negatively impacts user experience and can result in lower search engine rankings. Additionally, reducing image size makes it easier to share photos with others, whether over email or through social media platforms.
What are the feature of Image Size Reducer tool online ?
Image Size Reducer online tools are a great way to optimize your images for various online purposes. These tools come with many features that can help you reduce the size of your images without compromising the quality. Here are some top features that you should look for in an Image Size Reducer online tool.
– Batch processing: A good Image Size Reducer tool should allow you to process multiple images at once. This can save you time and improve your workflow.
– Customization options: The tool should provide you with various options to control the compression level, image format, and resizing options.
– Quality control: You should be able to preview the images before and after the reduction and ensure that the quality has not been compromised.
– User-friendly interface: The tool should be easy to use and navigate, even for beginners.
How Wizbrand's Image Size Reducer tool online would help?
An online image size reducer tool can be beneficial in several ways:
Faster website loading: Large image file sizes can significantly slow down the loading speed of a website. By reducing the size of your images, you can optimize your website's performance and provide a better user experience to visitors. Smaller image sizes mean faster page loading times, resulting in quicker access to your content.
Bandwidth optimization: When sharing images online through email attachments or social media platforms, large file sizes can consume a significant amount of bandwidth. By using an image size reducer tool, you can decrease the file size of your images, making them easier to upload, download, and share without excessively using bandwidth.
Storage space optimization: If you have limited storage space on your device, reducing the size of your images can help you save valuable disk space. This is particularly important when working with devices such as smartphones or tablets with limited internal storage. By compressing your images, you can store more files without having to worry about running out of space.
How to use it Image Size Reducer tool online ?
Step-by-Step Guide to Using an Image Size Reducer Tool
Step 1: Choose an Image Size Reducer Tool like wizbrand.com/tools/imageSizeReducer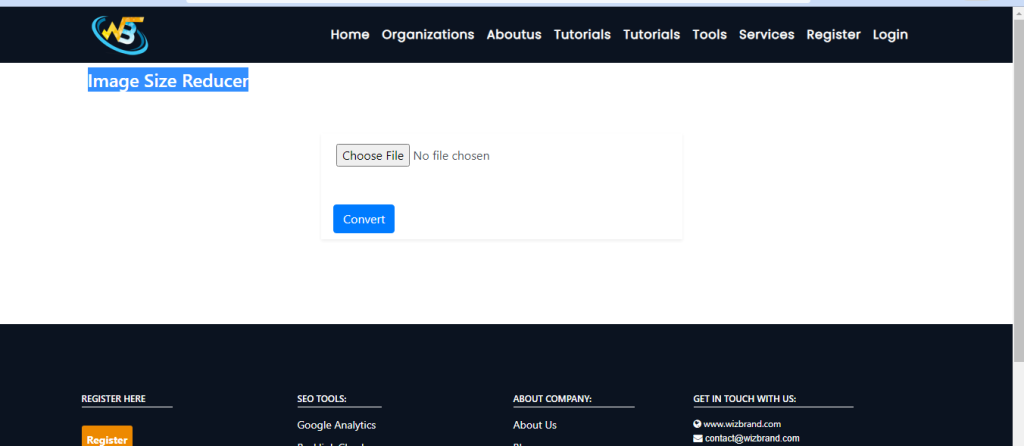 Step 2: Upload the image you wish to reduce in size into the image size reducer tool's interface.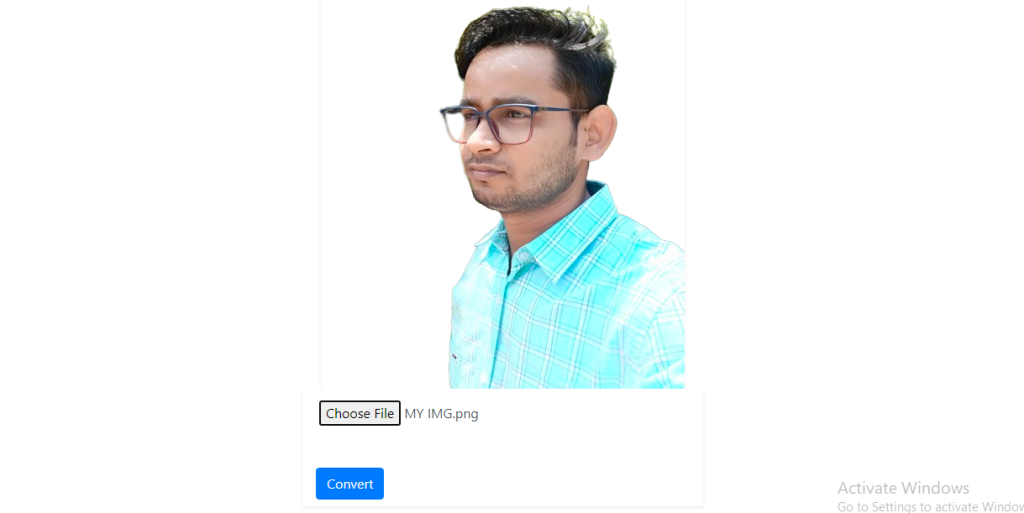 Step 3: After uploading your image, Click the "Convert" button on the tool to initiate the reduce process.
Step 4: Download the Reduced Image
Once the size of the image has been reduced, download and save the reduce image to your device.