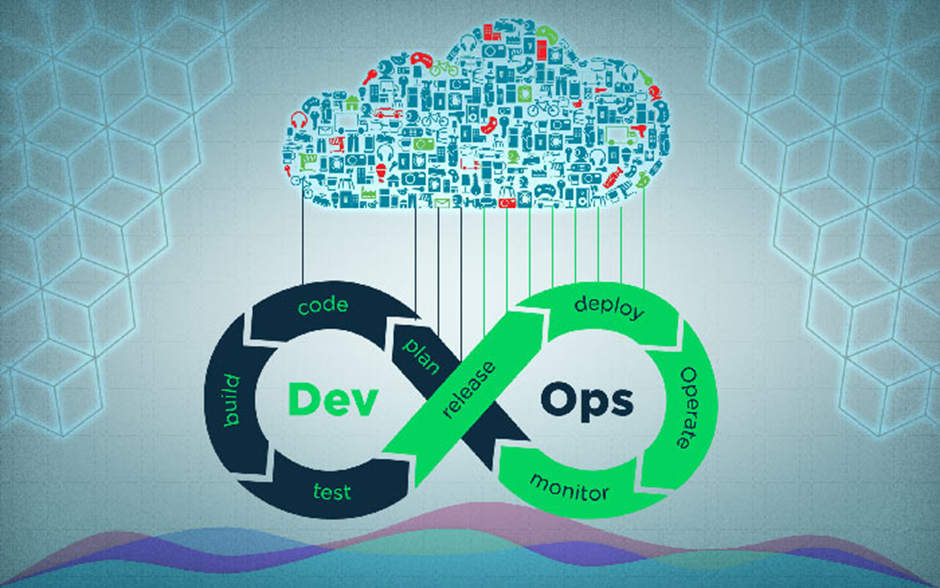 The pandemic-caused lockdown has given rise to the second wave of technology reforms for organizations and has proved the need for automation. Most companies do major of their operations through digitized means and automation today. Artificial intelligence, digital aids, IT are important for performance. This shift of platform in the business world has resulted in a demand for individuals with strong technical skills. The work personalities that have digital skills in both existing, and upcoming technologies. Professionals who are proficient in the tools of demand are required to operate the digital face of organizations. DevOps is one such strategic concept that is used to improve the use of IT that has an impact on the services provided by an organization.
In traditional practices the SDLC process was too slow, then DevOps came in between and showed how a faster and continuous production and delivery of software provides a good profit to the organization and became today's demand in the market. According to studies, organizations that have adopted DevOps, have over 60% improvement in their software development cycles. The DevOps market has already proven to grow faster than any other field in the software development sector. That's why DevOps is a better carrier right now and in upcoming years.
Basically, DevOps helps to improve the overall efficiency of any program. It provides developers with more control over the production of any product. Most tech companies use it because it provides a far better production infrastructure than other methods. This is exactly why a future in DevOps would mean a career that will be challenging, but equally rewarding.
The DevOps market size keeps increasing day by day. As organizations try to transform their digital presence, they are seeing for professionals to take charge of digitization. As in result, more DevOps engineers are being hired.
Individuals trained in DevOps have many career options such as:
DevOps leader
Automation Architect
Code release manager
Software developer/tester
Security Engineer
DevOps is a growing technology. Therefore, in the upcoming times, it will only rise. As many stages of software development will depend on it, professionals will begin to move towards it. It is best to start your journey as a DevOps professional with a course that teaches you the basics of DevOps. The best way to rise in this industry is to keep learning and adapting to new technologies.
Yes! DevOps is the best career option. In 2021 and the upcoming year. DevOps will be the best choice for IT professionals as it is in demand and so many companies are adopting the DevOps culture. In India, so many companies have adopted DevOps culture and they can deduct the cost and enhance the software quality and software delivery has been improved. Continuous integration and continuous deployment/ delivery help the Company to reduce the cost, improve software quality, and help to deliver software faster in the market.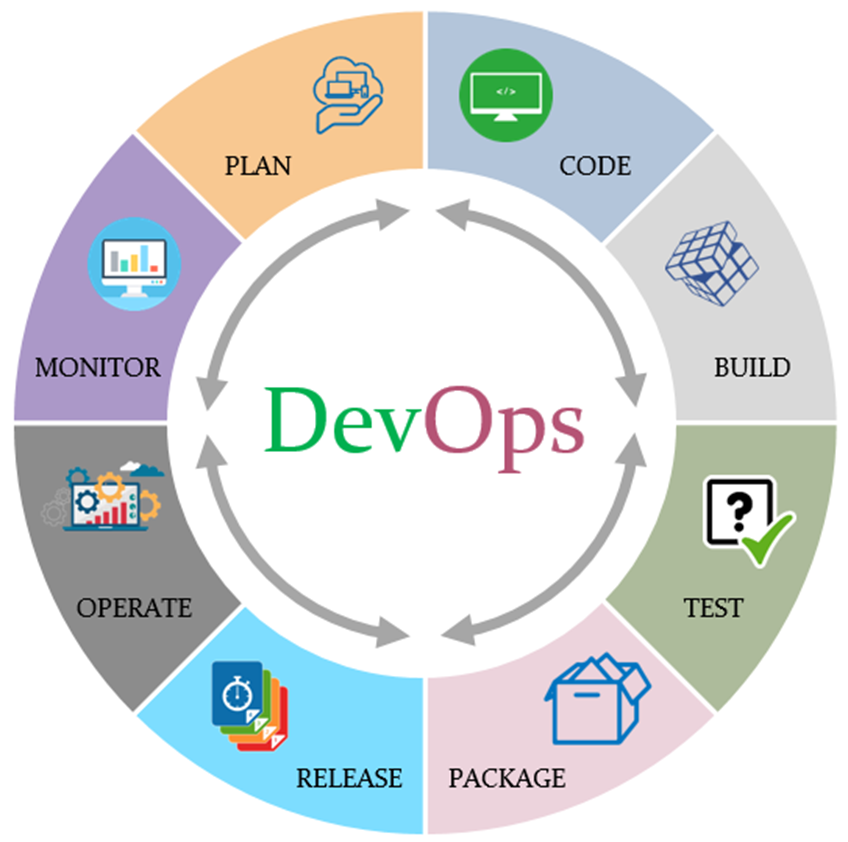 DevOps is all about collaboration and communication. The best benefit of working in DevOps is the organizational culture to be working in. It promotes better collaboration between the teams and helps you to develop and sharpen your networking skills to advance your future career paths.
DevOps is a recent skill. This means several professionals who are working in this domain will most likely have upskilled themselves. This will increase your value in the IT industry. Your career is defined by how much you are keen to learn and invest in your career. If you don't upskill, you will soon be kicked out of demand, as IT technologies and methods are being developed every day. 
DevOps helps you apply a comprehensive approach to building applications. It helps you in Security skills as well in your profile. DevOps skills help bridge the gaps in your profile, which helps you make the value of your's in the IT domain.
As a DevOps Engineer, there are opportunities for you to work in any company in the IT sector. Start-ups, consultancies, multinational companies, etc., are looking to integrate a DevOps model into their business and create new DevOps Engineer roles to strengthen their current tech teams.
As DevOps continues to transform modern business technology, more specialist senior-level positions are expected to be formed in the next five years, with wide-scale adoption of DevOps anticipated across the industry. It means, more than enough opportunity for internal progression is there as businesses invest in a DevOps function.      
As per the report in 2017, 78% of CIOs and CTOs considered applying DevOps into their organization (a 4% increase in 2016). An additional increase is being expected this year as multiple tech businesses realize the benefits of DevOps Engineers that can work over functions. This is the time for a sustainable carrier. The market has expanded up to 40 to 45 percent over the last five years, increasing the DevOps demand.
Learning DevOps will enable you to learn many more tools and technologies. Companies favor skilled and experienced people with multiple skill sets to improve company costs. If you are a DevOps person, you will be a valuable asset to your company. With DevOps, you will know how to utilize different tools and implement solutions faster and efficiently.
DevOps is a standard career choice now. According to research from Forbes magazine, a DevOps specialist with a basic degree in high school also can earn a middle wage of almost $106,734. Nevertheless, your salary will depend on your role, the average pay for the different roles isn't completely different. For example, a DevOps Release Manager earns approximately $92K, a Site Reliability Engineer $125K, and a DevOps Engineer $115K. Researches have analyzed, in the upcoming years, DevOps will be the major hiring criteria of the IT companies.
A DevOps career permits you to deploy a broad set of skills that are constantly refined due to the new challenges you solve every day. It's a constantly fascinating career, encompassing a broad variety of work. Being part of the DevOps process from build to release, you are continuously increasing your understanding of the framework, facing new technologies, and obtaining new knowledge to enable the faster deployment of better quality software.
Having involvement in every element of the DevOps ecosystem provides you as well a broad business understanding as you work to maintain and monitor an effective relationship between operations and development.
DevOps is in high demand, and many companies are incorporating the DevOps process to make their development processes even much faster. There is a high demand for DevOps professionals over various IT domains. In India, a DevOps Engineer earns approximately a salary of INR 7 lakhs per year, according to Glassdoor.com. This statistic changes with experience, skill sets, and the company, you work for.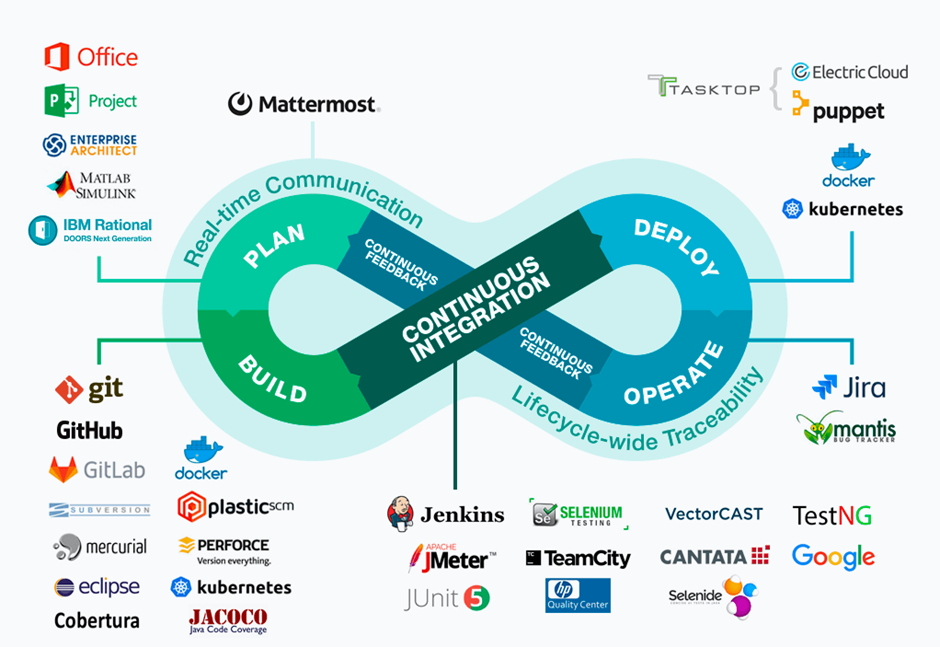 Training place
I would like to tell you about one of the best places to get trained and certification in DevOps, DevSecOps, and SRE courses is DevOpsSchool. This Platform offers the best trainers who have good experience in DevOps and also they provide a friendly eco-environment where you can learn comfortably and free to ask anything regarding your course and they are always ready to help you out whenever you need, that's why they provide pdf's, video, etc. to help you.
They also provide real-time projects to increase your knowledge and to make you tackle the real face of the working environment. It will increase the value of yours as well as your resume. So do check this platform if you guys are looking for any kind of training in any particular course and tools.